Student Community Service
Broadening awareness, empowering contribution, and strengthening connections to the wider community
Student Community Service has become a compulsory course for our undergraduate students since 1971. Every year we dispatch around 7500 students to rural areas throughout Indonesia to live with the community for 7 to 8 weeks.
This program is designed to solve problems facing the community through a multidisciplinary approach and local community empowerment. Learn more about this program.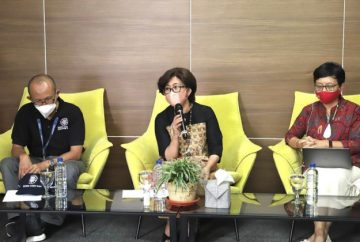 UGM Rector Prof. Ova Emilia has affirmed the university's stance to take a zero-tolerance approach to violence, especially sexual harassment and violence. The anti-violence campus campaign will kick off online at the annual student community service briefing on Saturday (11/6) ...