Student Community Service
Broadening awareness, empowering contribution, and strengthening connections to the wider community
Student Community Service has become a compulsory course for our undergraduate students since 1971. Every year we dispatch around 7500 students to rural areas throughout Indonesia to live with the community for 7 to 8 weeks.
This program is designed to solve problems facing the community through a multidisciplinary approach and local community empowerment. Learn more about this program.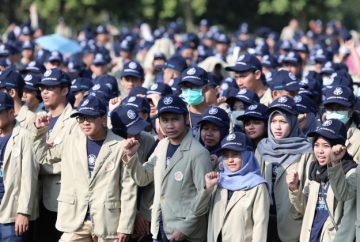 The Student Community Service (KKN-PPM) UGM Sayang Temayang team consisting of 30 students from various study programs is ready to conduct the online KKN period two in Jono and Temayang Villages, Bojonegoro Regency in 2021. This team is under the ...