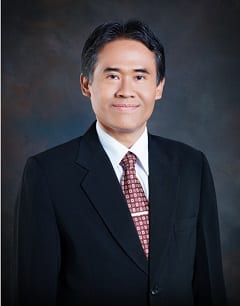 Assalamualaikum wr wb
Welcome to Universitas Gadjah Mada (UGM), especially to the home of our SDGs Center. May you find what you have been searching for.
We understand that the development that we witness every single day is a reality. Despite of some stalls and false starts, the world has managed to achieve a lot for the betterment of people's life. This has also been the case of Indonesia and other countries in the region. However, progress and advancement in life are not the end of the story. The next question is whether or not the progress, development and advancement are sustainable.
Worldwide, sustainability has been the main theme of global activities, indicated by the establishment of the Sustainable Development Goals (SDGs) that now become the reference of every single country in the world. While it is apparently clear and crystal for leaders of countries how sustainability should become the goal of any development, it is not necessarily be the common understanding of people in rural areas, the laymen and those who reside far from the center of power, since they do not necessarily understand the meaning of SDGs. Hence, education regarding SDGs and sustainable development is required, which in turn will be an essence to community empowerment.
UGM is also active in Regional Center of Expertise (RCEs) on Education for Sustainable Development (ESD) to translate our vision on sustainable development through education. The active participation of UGM's researchers in the SGDs center, we hope, will eventually enhance understanding and extend participation of the public to the issue.
After all that we have done regarding SDGs, we have concluded that our main domain of interest is to ensure justice and inclusivity in education. We share with the world what we have done and how other might duplicate our positive achievement and contribution through this website of SDGs Center.
We are also more than happy to learn from anyone to improve what we have achieved so far. Feel free to explore our stories and tell us yours. Let us have a conversation and work hand in hand to make the dream of SDGs a reality.