We
strive to develop sustainable food and agricultural practices which increase productivity,
ensure food security, sustain workforce needs, improve community livelihoods and well-being,
and strengthen capacity for the adaptation to extreme events.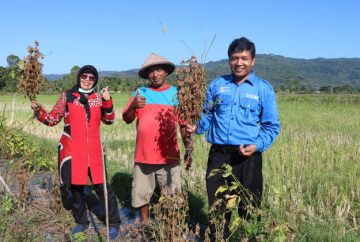 A team of researchers at the UGM Faculty of Agriculture is currently working on a new black soybean cultivar derived from the Mallika variety. The study, which has been ongoing for the past two years, is expected to produce a ...